Prices
●

¥2,980 per night -> \3,000 per night

 

*Change from 1/1/2016





●

More than 7 nights  ¥2,600 per night



●

More than 1 month  ¥2,200 per night


 

*Cash Only (Japanese Yen)



 

*Light Breakfast Included (Bread, and Coffee/Tea)
Check-in & Check-out
●

Check-in  15:30〜21:00



●

Check-out  7:30〜12:00

* If you cannot meet the above check-in/out times, please inform us before making a reservation.We will attempt to accommodate your request.

Lights-out and Look-up
●

Lights-out 0:00

*There is no look-up time.
 You can come and go at anytime with the key provided for you at check-in.
Accommodations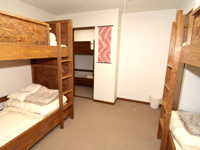 Female-Only and Co-ed dorm-style bedrooms available.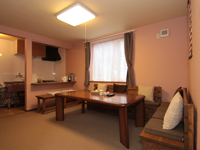 Communal Kitchen & Lounge
Included Services and Amenities
●

Kitchen(Various kitchen appliances, tableware, and spices available)



●

Smoking area



●

PC Use of Desktop PC



●

Free Internet



●

Bathroom Amenities
 (Shampoo, Conditioner, Body-wash, Cotton balls ,Cotton swabs, and Hair Dryer)



●

Washcloths



●

Security lockers
Extra Amenities
●

Bath towel Rental ¥50


●

Parking lot

  ・Car … ¥600 per night
   (Height Clearance 6 feet)
   (We have limited parking spaces.
    So if you want to use,please contact piorto making reservation.)

  ・Bike … ¥300 per night



●

Self-service Washing Machine (Detergent Included)  ¥200 per load



●

Self-service Dryer   ¥200 per load